<![if !vml]>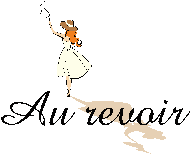 <![endif]>
August 2010
Dear all,
unfortunately I will have to give up this website of the 3rd November Club. Having become a victim of a legal claim for using an image now owned by Corbis (which it wasn't at the time I was putting it on the web, but I could not prove that), I have to minimize the risk of this happening again.
Although this here has always been a private, non-commercial website, you are permanently in danger of being harassed by some lawyer when using images from the web to make the site more attractive.
All the best, and thanks for the visit. Keep on embracing our very special day… November 3rd!
– Florian –
<![if !vml]>

<![endif]>